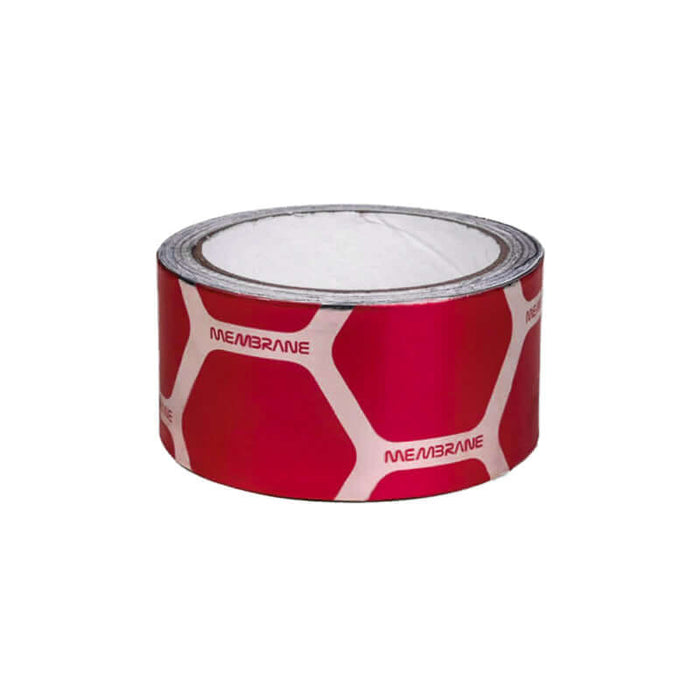 MEMBRANE TAPE
Original price
$25.00
-
Original price
$25.00
Membrane Tape by Restomod Air is an aluminum foil tape that is in our one-of-a-kind Membrane pattern with an adhesive backing. You wanted it, so here it is. Membrane Tape matches your freshly installed Membrane Thermal Insulator and Sound Dampening Material, designed to seal the seams of two pieces of our 5mm or 8mm thick Membrane Material.
Membrane tape easily contours to irregularities on a panel and will help prevent any butyl from getting in unwanted places, while giving your overall installation a completed finish with no black seams. Membrane Tape improves Membrane and Membrane Max's ability to block heat and noise. Remember, don't just hush it, block it! Easy to use, just peel and stick Membrane Tape to any seam of Membrane to get that clean professional look you desire.
Each roll of Membrane Tape consists of 2" x 42' of material. 2 rolls per Membrane box normally gets the job done and being 2" wide you get the maximum amount of coverage needed to close any gaps in Membrane material and gives you the confidence that you will grab enough of each seam of Membrane.