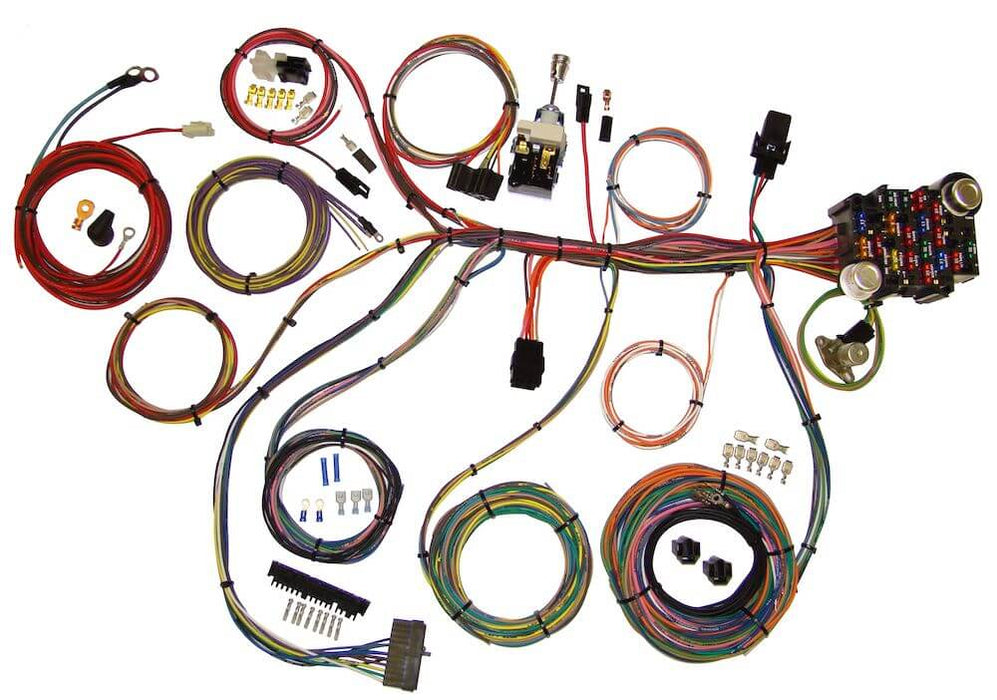 Power Plus 20 Universal Wiring System
Original price
$399.00
-
Original price
$399.00
The Power Plus 20 is a complete, integrated wiring system incorporating a factory-style pre-wired fuse box. Power Plus kits are designed to offer an economical and convenient wiring solution by eliminating disconnects and sub-harness assemblies in favor of direct run feed to switches and the fuse panel. These kits offer a more streamlined installation and less work for you!


Details

 GM Steering column and ignition connections
Headlight and floor dimmer switches
Heavy gauge alternator and main power feed connections
High quality pre-labeled GXL wire
Dedicated 6-way accessory power feed plug
Complete installation instructions
The best technical support in the industry
Panel dimensions are 5 ½ x 4 ½ x 3 inches
Note: Power Plus 20 systems are best suited for under-dash installation on the left side of the vehicle.