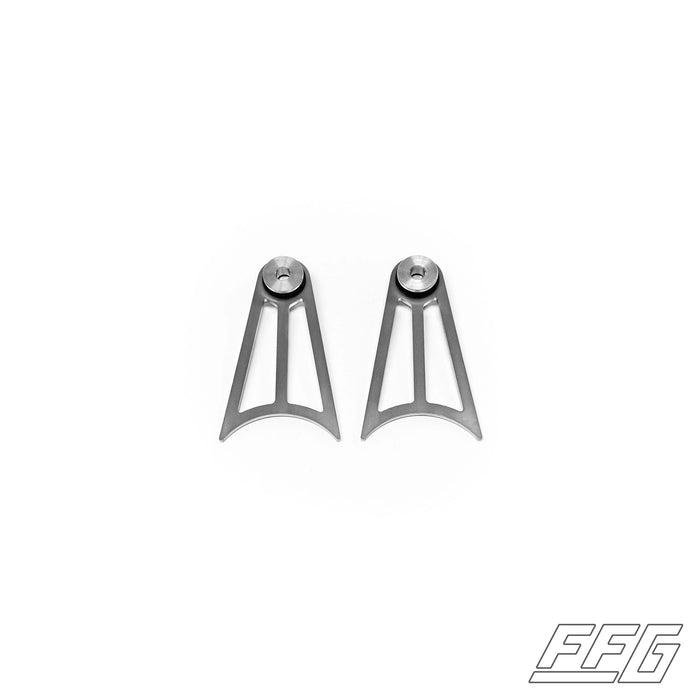 FFG Custom Exhaust Hangers - High Temp
Original price
$34.99
-
Original price
$44.99
Choose the length and pipe diameter below. 
Price is for one pair of hangers in the size of your choice.
--
Give your exhaust the custom touch it needs with our custom high-temp exhaust hangers. We created these hangers to provide you with a more rigid mount for those installs where you don't want any movement in your exhaust components. These bushings are higher temp resistant as well. So if you need to install a mount close to the headers, these will handle those higher temps. These are laser-cut from 1/8" thick stainless steel to ensure durability. The length of each hanger is measured from the center of the grommet to the highest point of the radius where the hanger gets welded to the pipe. You will receive a pair of laser cut hangers, high-temp silicone grommets, aluminum bushings, stainless steel button-head bolts, and Nylock nuts.