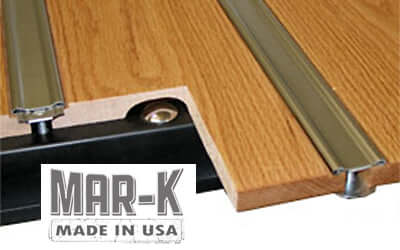 Oak Wood Bed Kits | GM 1947-51 Long 3/4 TON
Original price
$1,013.00
-
Original price
$1,349.00
This wood bed kit is used to give a smooth clean look to the bed floor. Aluminum and Polished strips have hidden fasteners that adjust to any location. Bed-to-frame bolts are designed to bolt through the cross sills with the bolt heads hidden under the boards. All fasteners are stainless steel, including polished angle strip bolts. Angle strips are not included with this kit and may be purchased separately or are included with Mar-K bedsides.
Please note: While the bed strips come with fasteners, you may need to separately purchase a bolt kit for bed-to-frame and side mounting.
Details
Includes 8 bed strips
Made in Oklahoma City, USA
Fasteners
Angle strip bolts
Additional bolt kits may be required for bed-to-frame and side mounting (sold separately)
Polished Stainless Steel: Achieve a stunning chrome-like appearance with our polished stainless steel bed strips. Meticulously crafted, they offer a perfect blend of durability and style, elevating the aesthetics of your truck bed.
Clear Anodized Aluminum: Opt for our clear anodized aluminum bed strips for a sleek and corrosion-resistant option. These strips not only provide lasting durability but also exude a seamless and contemporary look.
Unpolished Stainless Steel: Unpolished stainless steel bed strips deliver a distinct shine that adds character to your truck bed. Constructed from type 430 stainless steel, they offer both resilience and a unique aesthetic appeal.
Steel: For an authentic and original bed look, our steel bed strips are an ideal choice. These strips require painting to achieve the desired finish and perfectly capture the classic essence.