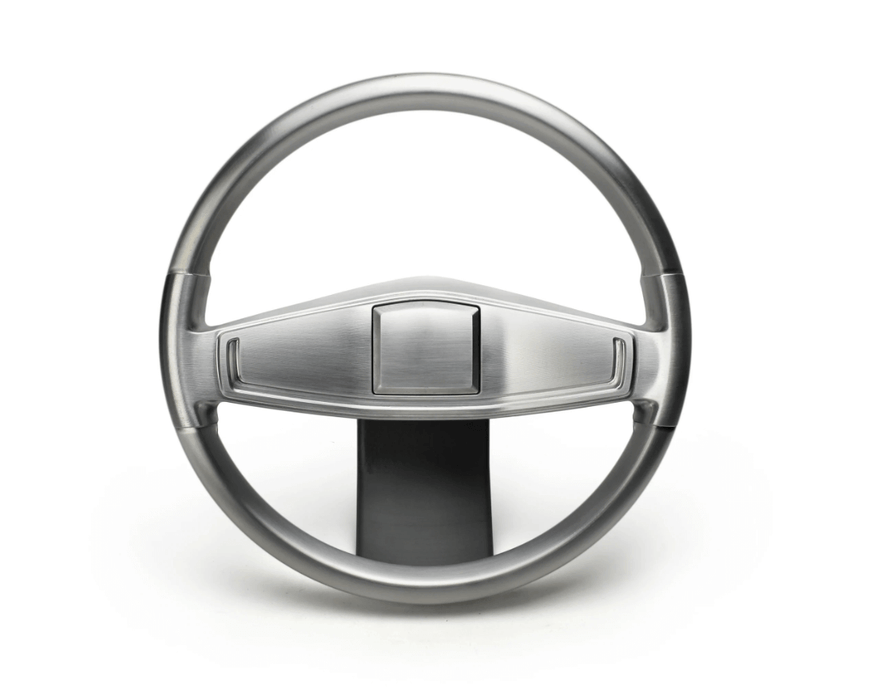 Sparc Industries Billet Steering Wheel | Squarebody
Original price
$715.50
-
Original price
$715.50
Made to Order Product: Lead time is currently 8-12 weeks. 
Our Squarebody steering wheel is among the premier steering wheels offered on the market for its design and quality. Apart of Sparc Industries 'Classic Series', the Squarebody billet steering wheel price point is positioned to be obtainable but still the high quality you have come to expect from Sparc Industries. 
With an external, bolt-on column adapter that follows the hub shape, this design is inspired by the original factory '78-'87 Chevy C10 Squarebody steering wheel . This 14.5" inch steering wheel is all billet with working horn button and has the option for a hand stitched full leather wrap.  
While utilizing our internally mounted column adapter, this steering wheel flows smoothly into aftermarket universal columns or even the factory '78-'87 column. Our internally mounted adapter, manufactured in-house at Sparc Industries, allows for a seamless, integrated steering wheel design and features our optional Hub Sleeve that helps to refine the fit and finish on most all universal aftermarket steering columns.
Details
Steering Wheel

Choice of Grip Style
Horn Button
Column Adapter
Hub Sleeve
Polished Horn Ring Finish
What color will the stitching be? If you choose a leather wrap, the stitching will be the same color as the leather you choose.