1995 Eddie Bauer Edition Bronco
Now Available for Sale: Contact for Price
"The nicest Gen-5 Bronco on the Planet"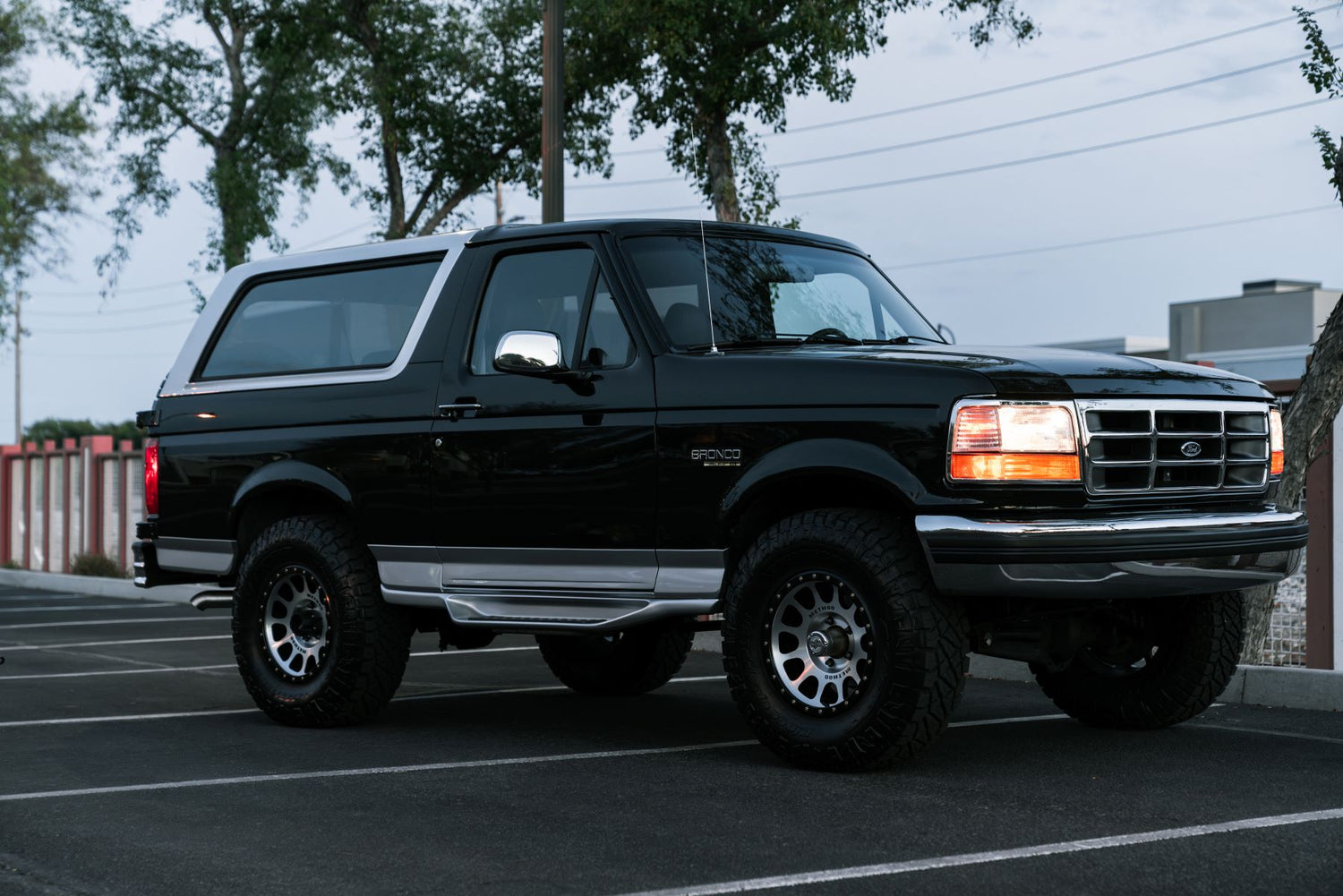 Custom 1995 Ford Bronco
This meticulously restored 1995 Eddie Bauer Edition Bronco is an ideal option for tailgating, weekend adventures, or daily commutes.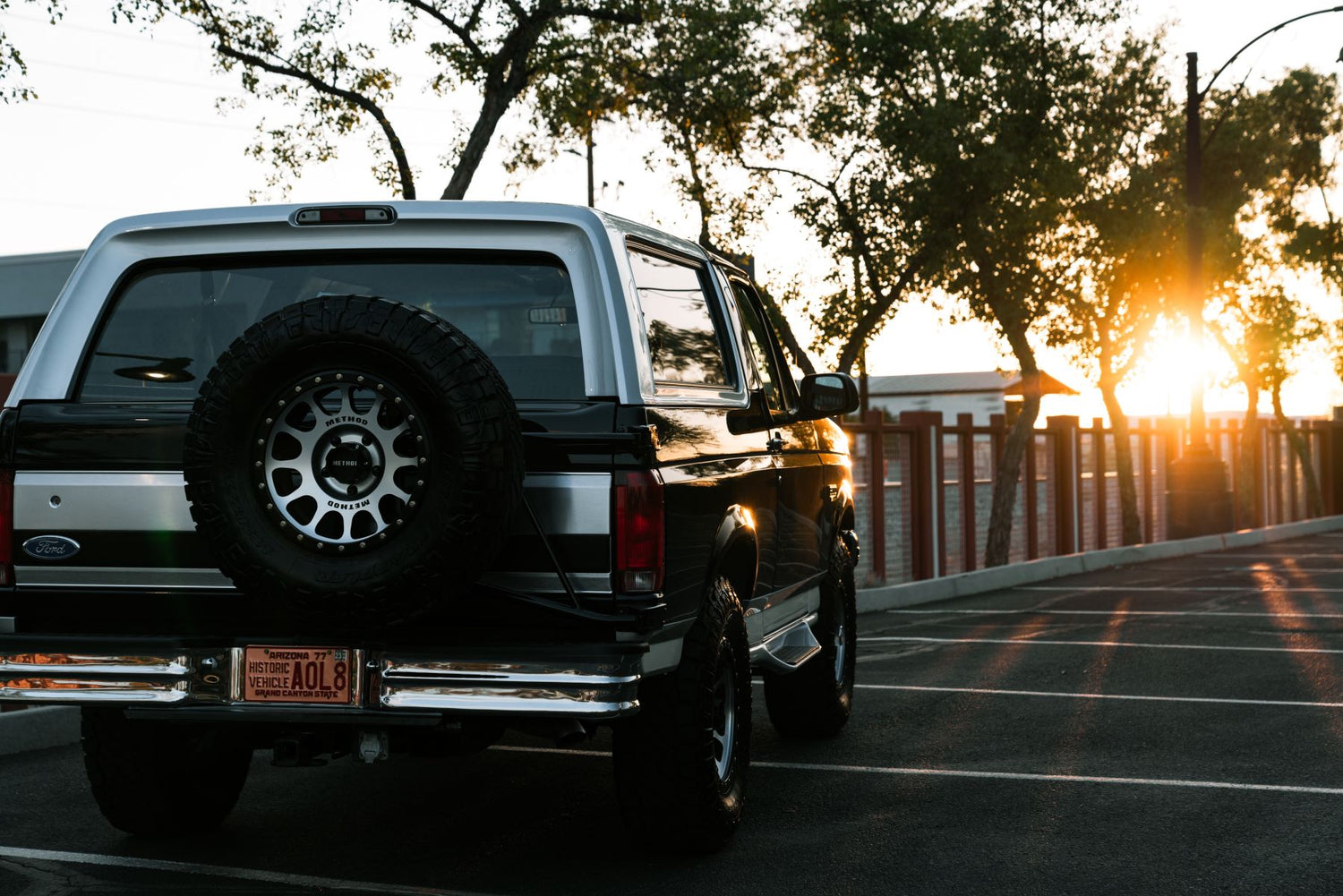 Exterior
Experience the allure of this exquisite Bronco, skillfully restored by Fat Fender Garage with a captivating black and silver aesthetic that flawlessly mirrors the colors of the Raiders NFL team. Noteworthy enhancements include fresh chrome grille, bumpers, wheels, tires, and more.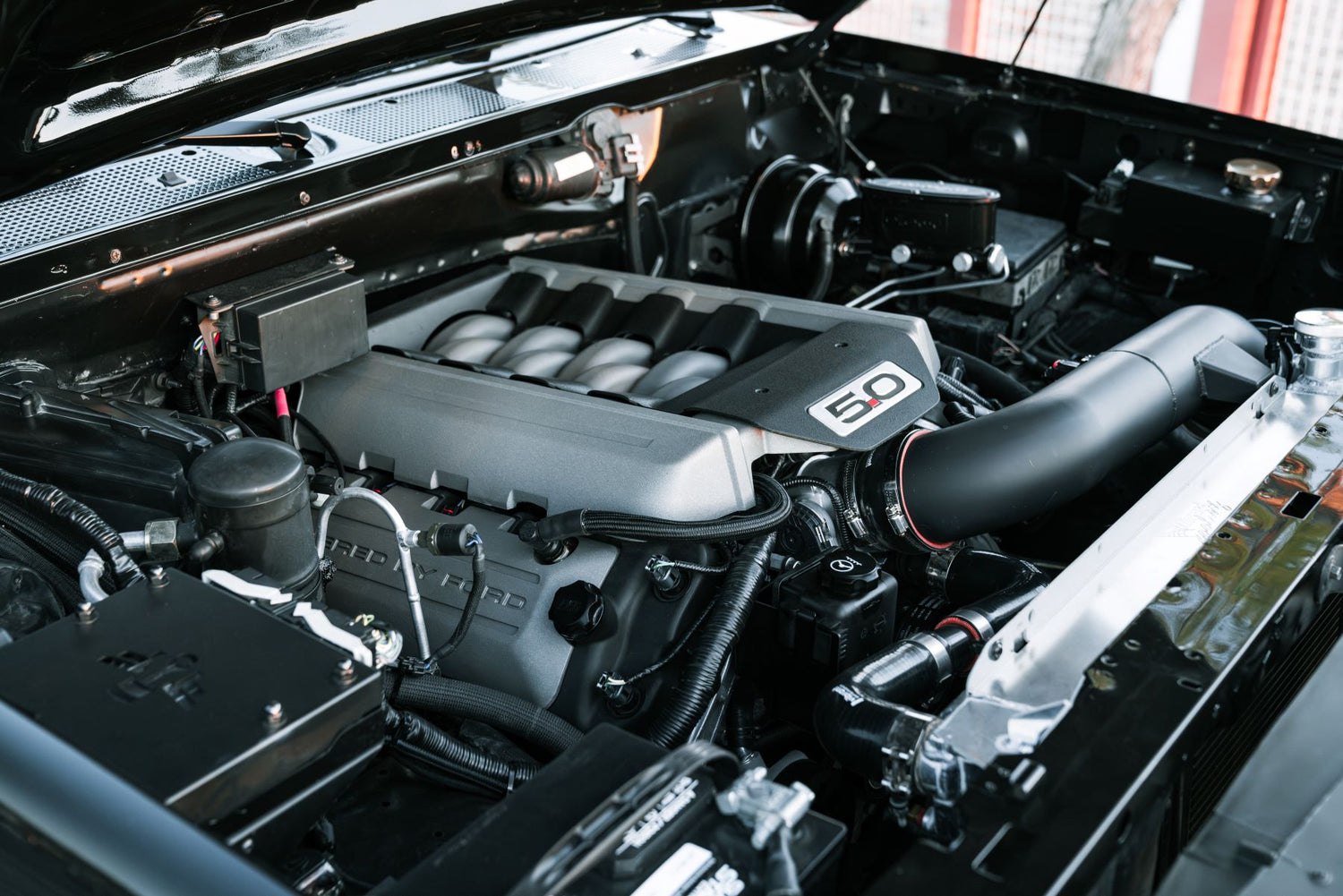 Under the Hood
This remarkable Bronco includes a 2017 Gen 2 coyote 5.0L mustang engine and a 6-speed automatic transmission. It also showcases enhanced components such as the Wilwood booster and master cylinder, radiator, intake, and highly precise tuning. Furthermore, the air conditioning system has been updated to ensure maximum comfort.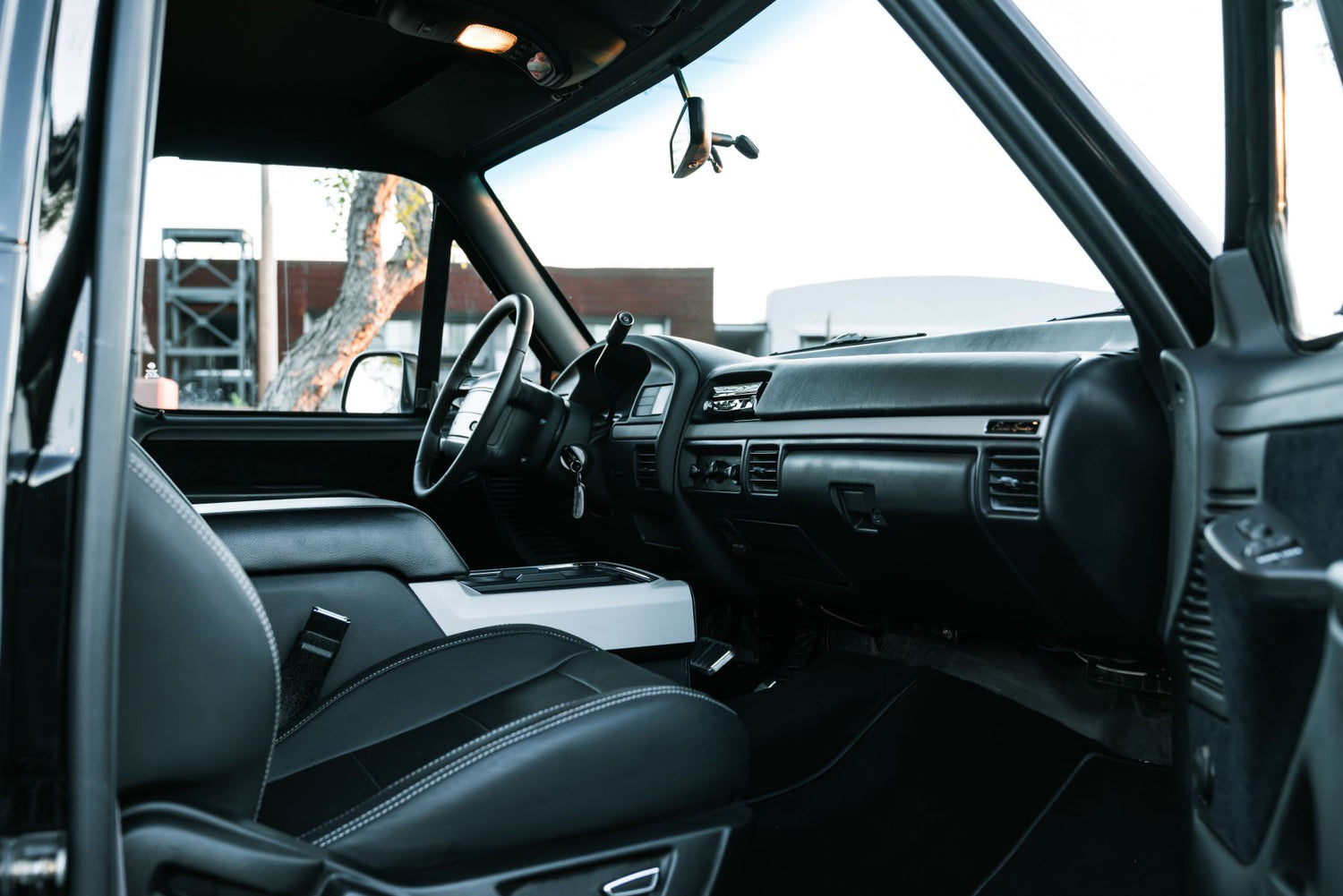 Interior
This updated interior showcases newly upholstered seats, refurbished door panels, cerakoted interior components, focal speakers, a cold A/C system, and more.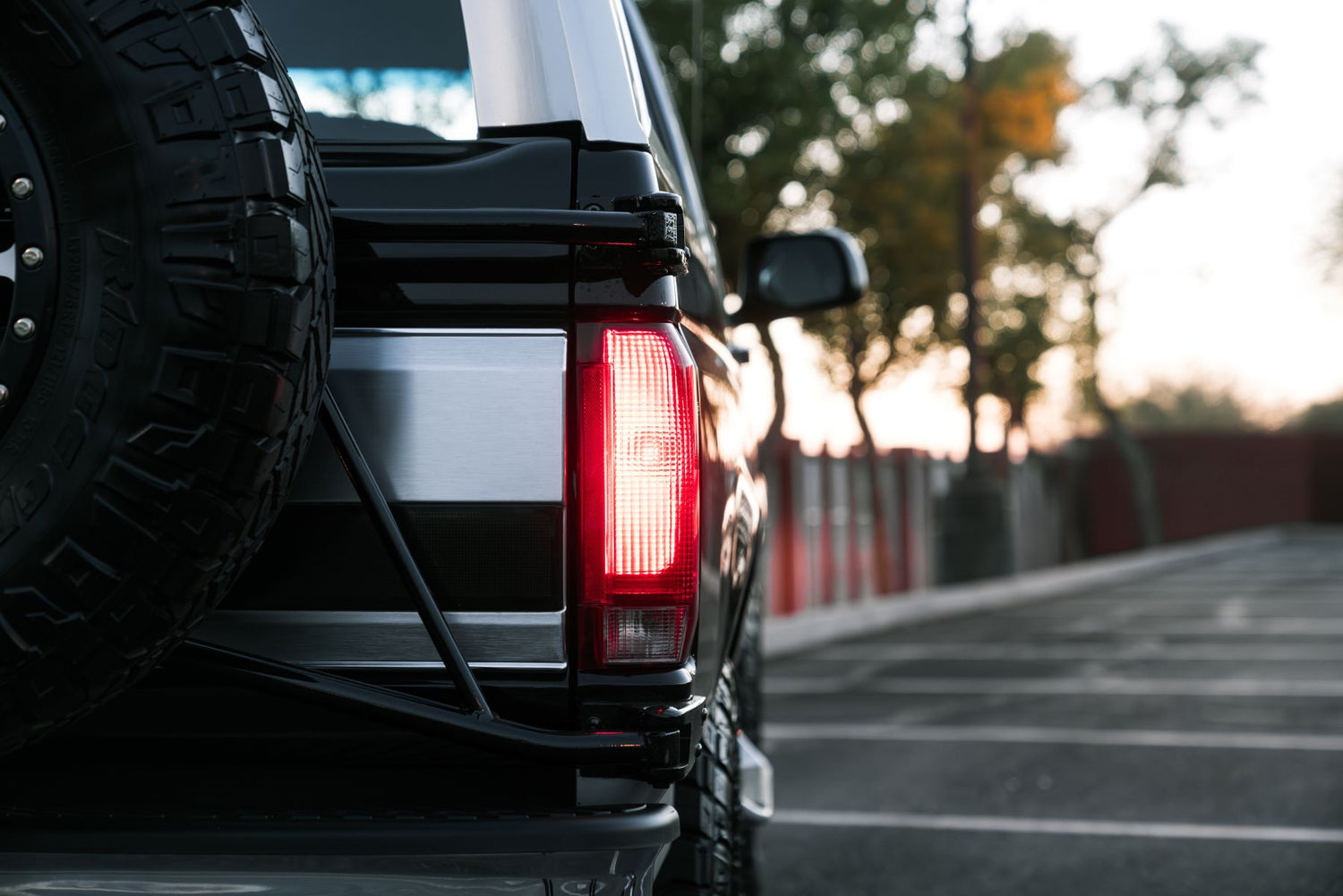 Interested?
If you want to make this amazing bronco a part of your everyday life, get in touch with us right now!
A Message from the Owner
My wife, through her company, "TNT Extreme Vehicles, LLC," embarked on a fascinating project with an investment of approximately $325,000. The main goal was to create the ultimate tailgating vehicle. Our family has a history of owning various SUVs, from Blazers and Suburbans to numerous Broncos, and we've shared many wonderful tailgating experiences in them. Therefore, choosing the Gen-5 Bronco as our base platform was a natural decision.
Our vision was to elevate the 2023 full-size Bronco into something extraordinary – an impressive, visually striking, and high-performance tailgater equipped with all modern conveniences, from its drivetrain and computer-controlled systems to airbags, 4-wheel ABS disc brakes, suspension, interior, and sound system.
Jason and his talented team at Fat Fender Garage exceeded our expectations with this Black and Silver Gen-5 masterpiece. The Coyote drivetrain delivers impressive power and an exhilarating exhaust note, perfectly complemented by the engineered braking and suspension. The bodywork is impeccable, especially given the challenges of working with black and silver.
Inside, the craftsmanship is exquisite, and driving this vehicle will undoubtedly turn heads and garner admiration. It's not just an exceptional vehicle; it's an instant "ROCK STAR" at tailgates, especially at Allegiant Stadium in Vegas.
We affectionately refer to it as "The Nicest Gen-5 Bronco on the Planet." As Raiders fans, we feel it's the ultimate expression of our Black and Silver pride, with paint that matches the NFL Raiders Pantone colors. And let's not forget the acoustically engineered stereo system that transforms the interior into an auditory experience akin to a concert hall.
If this piques your interest, we'd be delighted to provide further details and discuss the vehicle in greater depth.
- C. Tabone